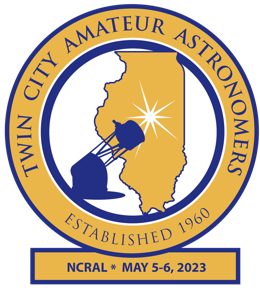 NCRAL 2023 - Lunch & Banquet Meals
Saturday lunch and dinner (banquet) meals are included only with early-bird and standard registrations. Late registrations completed online after April 5th or on site do not include Saturday lunch and dinner. All convention registrations do have access to food and drink at the Friday evening reception and breaks on Saturday. The following food fare will be served:
Friday Evening Reception:
Featuring a mix of hot hors d'oeuvres: Swedish Meatballs, Crab Rangoon, Mini chicken quesadillas served with sour cream and salsa, Spanakopita, and Mozzarella sticks with marinara sauce. Registration comes with two drink tickets, each having a redemption value (no cash value) of $6. This will allow participants a choice of two bar drinks during the Friday evening reception, choosing from among bottled water, soft drinks, domestic and premium bottled beers, and house brand liquors and wines.
Saturday Morning Break:
Doughnuts, bagels and cream cheese, flavored yogurts, coffee, juices, and water.
Saturday Lunch:
Box lunch including selection of one sandwich from among the following: Vegetarian Delight or Hand-sliced Turkey breast, Ham, or Roast Beef. Topped with American or Swiss Cheese, lettuce & tomato on a freshly baked French roll. Includes fresh apple, bag of chips, freshly baked cookie & choice of soft drink.
Saturday Afternoon Break:
Assorted cookies, mint chocolate brownies, homemade granola bars, a choice of soft drinks, and water.
Saturday Banquet Dinner:
The Grand Bear Buffet that comes with crisp mixed salad greens with assorted dressings, potato salad, coleslaw, crispy fried chicken, barbecue baby back ribs along with Au Grating potatoes, corn O'Brian, corn muffins, and apple or cherry cobbler. Served with regular & decaffeinated coffee, hot & iced tea.
Please note that the Saturday cash bar prior to the banquet dinner is not included in the food plan. Refreshments from the bar at this time will be available for purchase only.
Additional note for those without a paid meal plan (late/on-site registrants), four restaurants are available on site: