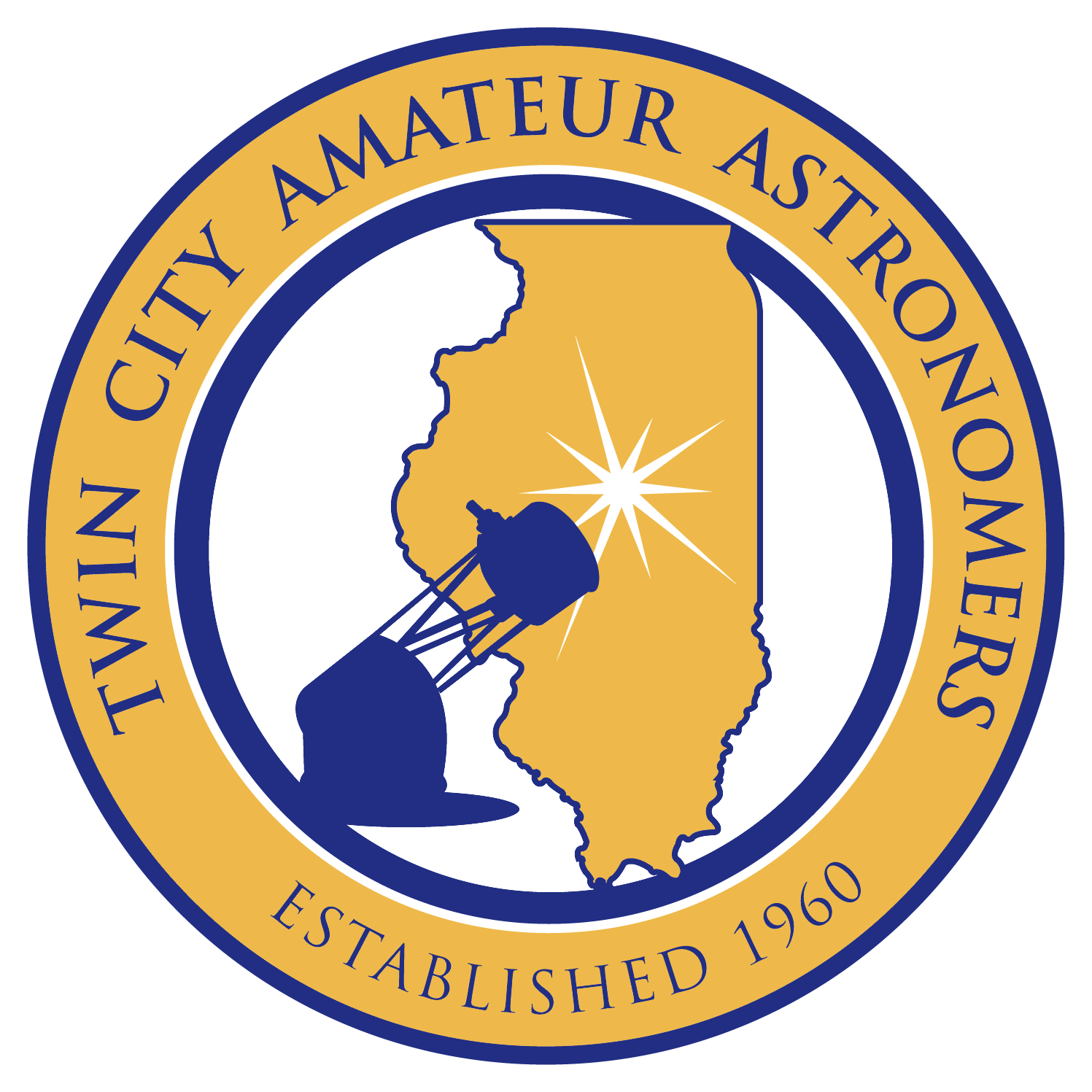 Welcome to the TCAA
The Twin Cities Amateur Astronomers' web site
Located in the twin cities of Bloomington and Normal, Illinois, the TCAA was formed in 1960 to share our love of astronomy.
The purposes for which the TCAA is formed are
To promote in every way among its members and the general public an interest in, and knowledge of, astronomy and its allied sciences.
To advance amateur astronomy and observational techniques.
To assist other individuals or organizations working in the same or related fields
To do everything necessary and proper to further such on a formal or informal basis.
On this site, you can find out about us, about our public observing sessions, held at our dark sky observatory southwest of Bloomington; our public presentations, which take place at a variety of venues, usually in the Bloomington-Normal area; and even peruse our award-winning newsletter, The Observer.