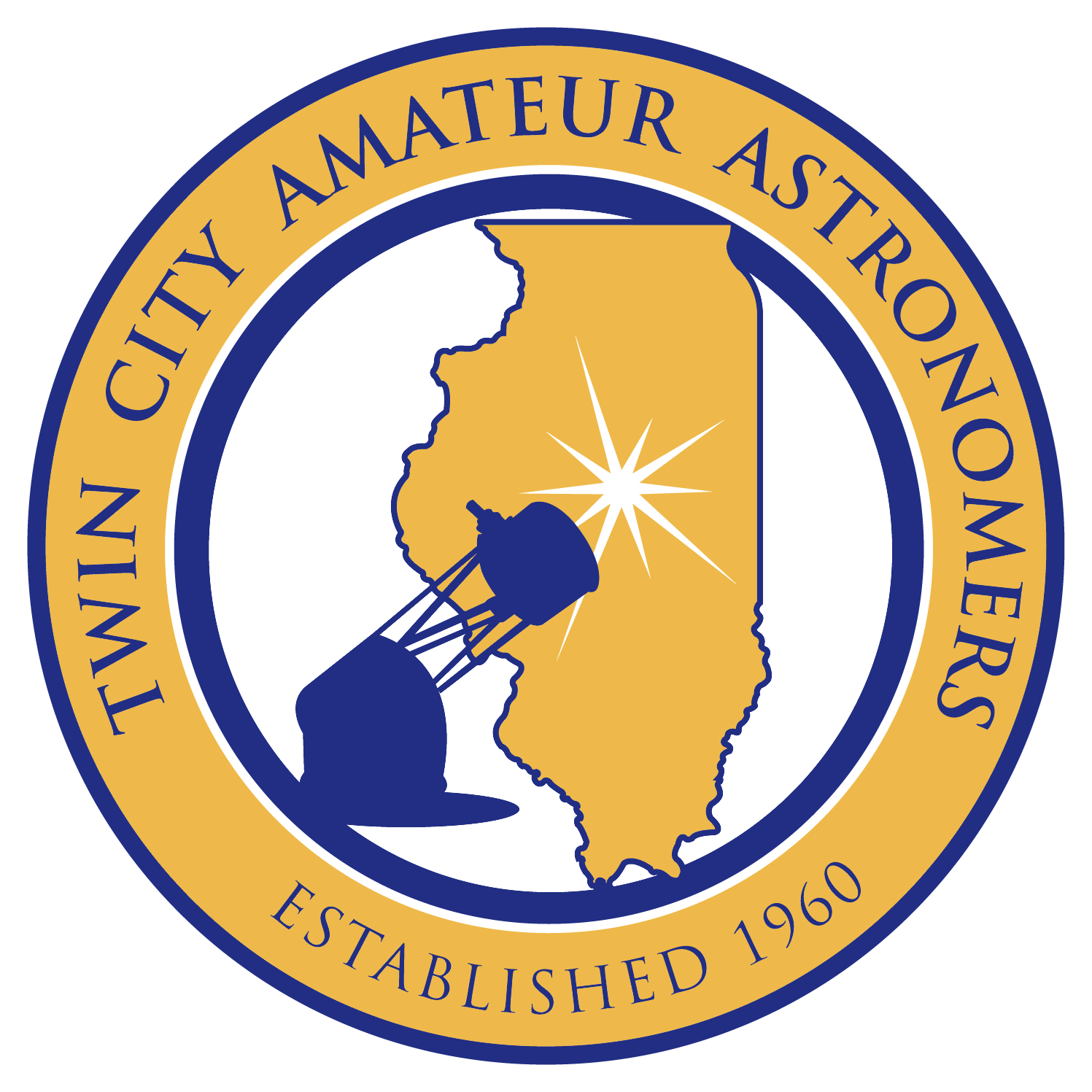 Messier Catalog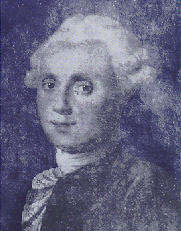 Charles Messier (26 June 1730 – 12 April 1817)
Charles Messier was a French astronomer whose passion was finding comets. As he observed the sky in his search for comets, he would note the position of anything he saw that might be a comet.
Returning later to see if the object had moved, he gradually developed a list of objects that remained stationary. He used this list of things that were not comets to prevent confusion in his search. In 1774, he first published his list of 45 objects so that other comet hunters would not waste time with these. Each of the target had the simple designation 'M' followed by a sequential number.
By 1784, his published list had grown to 103 targets. The list was later expanded to 110 targets which is now the accepted official list.
The Messier list, as it came to be known, includes many of the brightest and most interesting objects that can be seen. Some objects are visible with the naked eye and most of these can be viewed with binoculars.
To view these objects in Google Sky, please visit our Sky Map page
| M | Coordinates | Type | Mag | Name |
| --- | --- | --- | --- | --- |
| M1 | Tau05313000 21590000 | Planetary Nebula | 8.19 | M1 - Crab Nebula |
| M2 | Aqr21305400-01030000 | Globular Cluster | 6.29 | M2 |
| M3 | Cvn13395400 28380000 | Globular Cluster | 6.29 | M3 |
| M4 | Sco16203600-26240000 | Globular Cluster | 6.40 | M4 |
| M5 | Ser15160000 02160000 | Globular Cluster | 6.20 | M5 |
| M6 | Sco17364800-32110000 | Open Cluster | 5.29 | M6 - Butterfly Cluster |
| M7 | Sco17504200-34480000 | Open Cluster | 4.09 | M7 - Ptolemy's Cluster |
| M8 | Sgr18013600-24200000 | Reflection Nebula | 6 | M8 - Lagoon Nebula |
| M9 | Oph17161200-18280000 | Globular Cluster | 7.29 | M9 |
| M10 | Oph16543000-04020000 | Globular Cluster | 6.70 | M10 |
| M11 | Sct18482400-06200000 | Open Cluster | 6.29 | M11 - Wild Duck Cluster |
| M12 | Oph16443600-01520000 | Globular Cluster | 6.6 | M12 |
| M13 | Her16395400 36330000 | Globular Cluster | 5.70 | M13 - Hercules Cluster |
| M14 | Oph17350000-03130000 | Globular Cluster | 7.70 | M14 |
| M15 | Peg21273600 11570000 | Globular Cluster | 6 | M15 |
| M16 | Ser18160000-13480000 | Open Cluster | 6.40 | M16 - Eagle Nebula |
| M17 | Sgr18180000-16120000 | Reflection Nebula | 7.5 | M17 - Horseshoe Nebula |
| M18 | Sgr18170000-17090000 | Open Cluster | 7.5 | M18 |
| M19 | Oph16593000-26110000 | Globular Cluster | 6.59 | M19 |
| M20 | Sgr17585400-23020000 | Reflection Nebula | 9 | M20 - Trifid Nebula |
| M21 | Sgr18014800-22300000 | Open Cluster | 6.5 | M21 |
| M22 | Sgr18331800-23580000 | Globular Cluster | 5.90 | M22 |
| M23 | Sgr17540000-19010000 | Open Cluster | 6.90 | M23 |
| M24 | Sgr18153000-18270000 | Open Cluster | 4.59 | M24 - Sagittarius Star Cloud |
| M25 | Sgr18284800-19170000 | Open Cluster | 6.5 | M25 |
| M26 | Sct18423000-09270000 | Open Cluster | 9.30 | M26 |
| M27 | Vul19572400 22350000 | Planetary Nebula | 7.59 | M27 - Dumbbell Nebula |
| M28 | Sgr18213000-24540000 | Globular Cluster | 7.29 | M28 |
| M29 | Cyg20221200 38210000 | Open Cluster | 7.09 | M29 |
| M30 | Cap21373000-23250000 | Globular Cluster | 8.40 | M30 |
| M31 | And00400000 41000000 | Spiral Galaxy | 4.79 | M31 - Andromeda Galaxy |
| M32 | And00400000 40360000 | Elliptical Galaxy | 8.69 | M32 |
| M33 | Tri01310600 30240000 | Spiral Galaxy | 6.70 | M33 - Triangulum Galaxy |
| M34 | Per02384800 42340000 | Open Cluster | 5.5 | M34 |
| M35 | Gem06054200 24200000 | Open Cluster | 5.29 | M35 |
| M36 | Aur05320000 34070000 | Open Cluster | 6.29 | M36 |
| M37 | Aur05490000 32330000 | Open Cluster | 6.20 | M37 |
| M38 | Aur05251800 35480000 | Open Cluster | 7.40 | M38 |
| M39 | Cyg05251800 35480000 | Open Cluster | 7.40 | M39 |
| M40 | Uma12200000 58220000 | Double Star | 9.09 | M40 |
| M41 | Cma06445400-20420000 | Open Cluster | 4.59 | M41 |
| M42 | ori05325400-05250000 | Reflection Nebula | 4 | M42 - Orion Nebula |
| M43 | Ori05330600-05180000 | Reflection Nebula | 9.09 | M43 |
| M44 | Cnc08373000 19520000 | Open Cluster | 3.70 | M44 - Beehive Cluster |
| M45 | Tau03435400 23580000 | Open Cluster | 1.60 | M45 - Pleiades |
| M46 | Pup07393600-14420000 | Open Cluster | 6 | M46 |
| M47 | Pup07341800-14220000 | Open Cluster | 4.5 | M47 |
| M48 | Hya08111200-05380000 | Open Cluster | 5.29 | M48 |
| M49 | Vir12271800 08160000 | Elliptical Galaxy | 8.5 | M49 |
| M50 | Mon07003000-08160000 | Open Cluster | 6.29 | M50 |
| M51 | Cvn13274800 47270000 | Spiral Galaxy | 8.09 | M51 - Whirlpool Galaxy |
| M52 | Cas23220000 61200000 | Open Cluster | 7.29 | M52 |
| M53 | Com13103000 18260000 | Globular Cluster | 7.59 | M53 |
| M54 | Sgr18520000-30320000 | Globular Cluster | 8 | M54 |
| M55 | Sgr19365400-31030000 | Globular Cluster | 5 | M55 |
| M56 | Lyr19143600 30050000 | Globular Cluster | 8.19 | M56 |
| M57 | Lyr18514200 32580000 | Planetary Nebula | 9.30 | M57 - Ring Nebula |
| M58 | Vir12350600 12050000 | Spiral Galaxy | 9.19 | M58 |
| M59 | Vir12393000 11550000 | Elliptical Galaxy | 9.59 | M59 |
| M60 | Vir12410600 11490000 | Elliptical Galaxy | 8.90 | M60 |
| M61 | Vir12192400 04450000 | Spiral Galaxy | 10 | M61 |
| M62 | Oph16580600-30030000 | Globular Cluster | 6.59 | M62 |
| M63 | Cvn13133000 42170000 | Spiral Galaxy | 9.5 | M63 - Sunflower Galaxy |
| M64 | Com12541800 21570000 | Spiral Galaxy | 8.80 | M64 - Blackeye Galaxy |
| M65 | Leo11161800 13230000 | Spiral Galaxy | 9.30 | M65 |
| M66 | Leo11173600 13170000 | Spiral Galaxy | 8.19 | M66 |
| M67 | Cnc08481800 12000000 | Open Cluster | 6.09 | M67 |
| M68 | Hya12364800-26290000 | Globular Cluster | 8 | M68 |
| M69 | Sgr18280600-32230000 | Globular Cluster | 8.90 | M69 |
| M70 | Sgr18400000-32210000 | Globular Cluster | 9.59 | M70 |
| M71 | Sge19512400 18390000 | Globular Cluster | 9 | M71 |
| M72 | Aqr20504200-12440000 | Globular Cluster | 9.80 | M72 |
| M73 | Aqr20564200-12500000 | Open Cluster | 9 | M73 |
| M74 | Psc01240000 15320000 | Spiral Galaxy | 10 | M74 |
| M75 | Sgr20031200-22040000 | Globular Cluster | 8 | M75 |
| M76 | Per01384800 51190000 | Planetary Nebula | 10 | M76 - Little Dumbbell Nebula |
| M77 | Cet02400600 00140000 | Spiral Galaxy | 8.90 | M77 |
| M78 | Ori05441200 00020000 | Reflection Nebula | 10 | M78 |
| M79 | Lep05221200-24340000 | Globular Cluster | 8.40 | M79 |
| M80 | Sco16140600-22520000 | Globular Cluster | 7.70 | M80 |
| M81 | Uma09513000 69180000 | Spiral Galaxy | 7.90 | M81 - Bode's Nebula |
| M82 | Uma09515400 69560000 | Irregular Galaxy | 8.80 | M82 - Cigar Galaxy |
| M83 | Hya13341800-29370000 | Spiral Galaxy | 10 | M83 - Southern Pinwheel Galaxy |
| M84 | Vir12223600 13100000 | Elliptical Galaxy | 9.30 | M84 |
| M85 | Com12224800 18280000 | Elliptical Galaxy | 9.30 | M85 |
| M86 | Vir12234200 13130000 | Elliptical Galaxy | 9.69 | M86 |
| M87 | Vir12281800 12400000 | Elliptical Galaxy | 9.19 | M87 - Virgo A |
| M88 | Com12293000 14420000 | Spiral Galaxy | 10 | M88 |
| M89 | Vir12330600 12500000 | Elliptical Galaxy | 9.5 | M89 |
| M90 | Vir12341800 13260000 | Spiral Galaxy | 10 | M90 |
| M91 | Com12325400 14460000 | Spiral Galaxy | 9.5 | M91 |
| M92 | Her17170600 43080000 | Globular Cluster | 6.5 | M92 |
| M93 | Pup07422400-23450000 | Open Cluster | 6 | M93 |
| M94 | Cvn12483600 41230000 | Spiral Galaxy | 7.90 | M94 |
| M95 | Leo10411800 11580000 | Spiral Galaxy | 10 | M95 |
| M96 | Leo10441200 12050000 | Spiral Galaxy | 9.09 | M96 |
| M97 | Uma11020000 55180000 | Planetary Nebula | 12 | M97 - Owl Nebula |
| M98 | Com12111800 15110000 | Spiral Galaxy | 11 | M98 |
| M99 | Com12161800 14420000 | Spiral Galaxy | 10 | M99 - St. Katherine's Wheel |
| M100 | Com12202400 16060000 | Spiral Galaxy | 10 | M100 |
| M101 | Uma14012400 54350000 | Spiral Galaxy | 9.59 | M101 |
| M102 | Dra15063000 55450000 | Spiral Galaxy | 10 | M102 - Spindle Galaxy |
| M103 | Cas01295400 60270000 | Open Cluster | 7.40 | M103 |
| M104 | Vir12371800-11210000 | Spiral Galaxy | 8.69 | M104 - Sombrero Galaxy |
| M105 | Leo10451200 12510000 | Elliptical Galaxy | 9.19 | M105 |
| M106 | Cvn12163000 47350000 | Spiral Galaxy | 8.59 | M106 |
| M107 | Oph16294200-12570000 | Globular Cluster | 9.19 | M107 |
| M108 | Uma11084200 55570000 | Spiral Galaxy | 10 | M108 |
| M109 | Uma11550000 53390000 | Spiral Galaxy | 10 | M109 |
| M110 | And00373600 41250000 | Elliptical Galaxy | 9.40 | M110 |